fitlet2 - fit IoT is there (in stock now)
fitlet2 is an affordable miniature Apollo Lake PC for demanding IoT applications
MiniDis announces immediate availability of fitlet2. Based on Intel Atom® x7-E3950 Processor (Apollo-Lake) with up to 16 GB RAM and storage options ranging from eMMC to 2.5" SSD, fitlet2 is one of the most versatile miniature PCs for IoT. fitlet2 functionality can be further extended with Compulab 2nd generation Function and Connectivity Extension T-Cards (FACET Cards). Like all other Compulab mini-PCs, fitlet2 is completely fanless, available at wide temperature range and is sold with 5 year warranty.
Miniature fanless design
fitlet2 measures only 112 mm by 84 mm, making it one of the smallest full-featured PCs on the market. An all-metal die-cast housing is used for fanless passive heat dissipation. There are several optional versions of the housing including low-profile 25mm and an industrial top cover for direct-mounting.

Read more...
The new EBOX-3350DX3 - langfristig (>7 jahre) lieferbar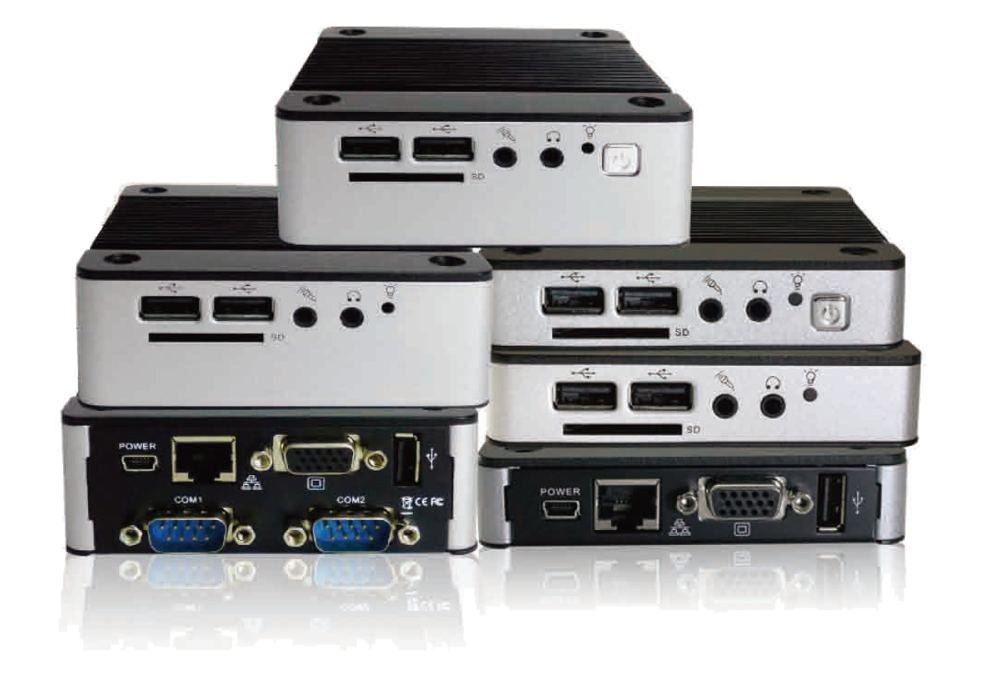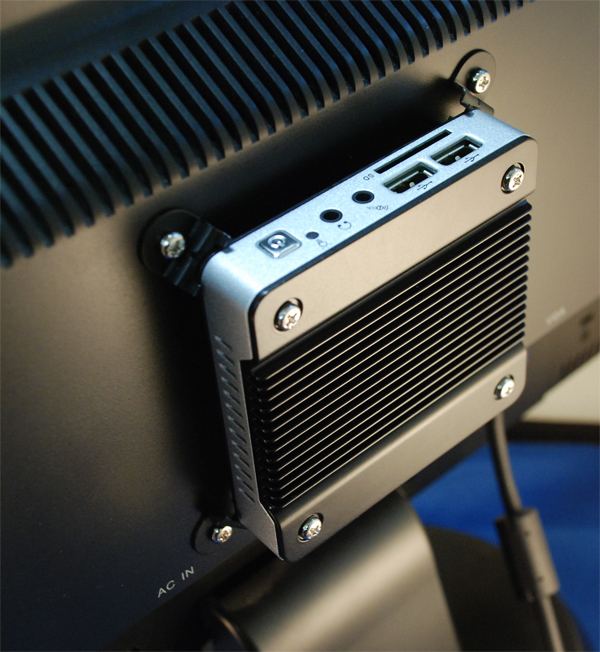 Faster than its predecessors and imune to recent Intel CPU bugs, we introduce the new Dual core EBOX DX3 series very low power 32bit x86 SoC. With its industrial specifications it is some of the finest units for bulk control and monitoring available. The DX3 SoC has optimized features compatible with running modern 32bit embedded or non embedded operating systems.

The ebox DX3 series offers a wide range of I/O options from multiple and full wired RS-232, RS422 and RS485 to CanBus, GPIO and internal SIM. The perfect unit for 24x7 mobile and field operations. Available with 512MB to 2GB internal DDR3 ram.

Available models include ebox3360, ebox3362, ebox3350 and DIN-PC versions. Ask us for custom availability. Customization possible at low volumes.


Spring discount: Get Microsoft Windows 10 Professional for only 75euro

To speed up you deployment during spring time we preinstall Windows 10 Professional for only 75 EURO. Ask us for more information as stock is limited. These licenses cannot be sold seperately


SuperMicro IOT Solutions now available

Minidis is specialised in Embedded mini PC / Server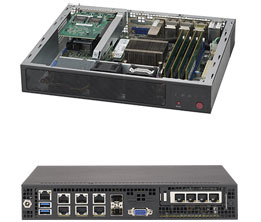 solutions. With the addition of the professional Supermicro Embedded / IOT servers, Minidis extends it's range of high quality products in the Embedded or Industrial Market. The SuperMicro IOT E200-8D and E300-8D deliver performance, 10Gbit GBIC+ and upto 12 Gigabit LAN ports. Perfect suited for security / video appliance, Industrial data acquisition and IOT Bigdata solutions. View more


MiniDis ist ein europäischer b-to-b Anbieter von professionellen Mini-PC Produkte und Lösüngen.
Wir versenden Unteralle Europäischen Midgliedsstaaten. Wir bieten die günstigsten Preise zur Verfügung. Wir schaffen Mehrwert für Iht Projekt. Fragen sie uns!

Unser Webshop enthält die Top 'best of breed' verfügbaren Produkten die für ihren Projekt oder Widerverkauf verwendet werden. Kontaktieren Sie uns, wenn Sie ihren spezifischen Model nicht finden können, öder when sie ein speziellen Angebot wunschen.

The New Dual Core Vortex86DX3 SOC - Dual Core, DDR3, more speed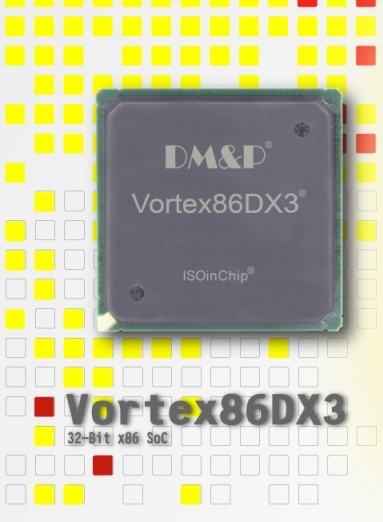 The Vortex86DX3 is a 32-bit x86-architecture dual-core microprocessor with the capability of Windows based, Linux and most popular 32-bit RTOS.
It also integrates 32KB write-through 8-way L1 cache, 512KB write-through/write-back 4-way L2 cache, PCIE bus at 2.5Ghz, DDR3 support, ROM controller, ISA, I2C, IPC (Internal Peripheral Controllers with DMA and interrupt time/counter included), Fast Ethernet, FIFO UART, USB2.0 Host and IDE/SATA controller within 1 single 720-pin BGA package to form a system-on-a-chip (SOC). It provides an ideal solution for the embedded market and communications products (such as thin-client, NAT router, home gateway, tablet PC, control/monitoring PC to bring about desired performance.


Liva One - the flexibile desktop PC for business workloads
In a market where major brands are not flexible to change their Desktop P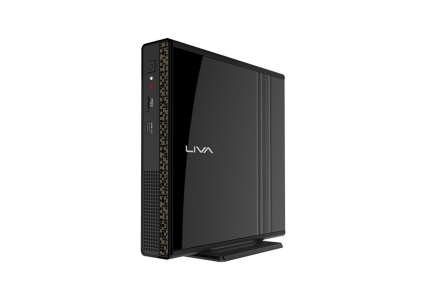 C's with current market demands, we introduce a brand new and very powerfull desktop PC, the LIVA One.
Liva One sets the new standard on powerfull mini Desktop PC's which fulfills both consumer as well as business demands for SMB or Enterprise workloads
Equiped with the latest Intel technology we can customise Liva One in any configuration you desire.

Liva One will be positioned as a project based demand product which will give huge cost savings if ordered at project quantities.


Angebote
PROMO until ..
€ 229,00
Active HDMI>..
€ 29,00
€ 17,00
Headless HDM..
€ 23,00
PROMO until ..
€ 449,00
€ 349,00
EBOX-3362-L3..
€ 269,00
eBox-3350DX3..
€ 135,00
€ 115,00
Wärmesenke F..
€ 12,00
€ 7,00
eBox-3350DX3..
€ 140,00
Highlight: Intense-PC2 Dual-Core Intel I7 - 3Ghz hoher Durchsatz Mini-PC
Intensive PC2 ist die neueste Ergänzung zu unserer
vollen Linie von erfolgreichen Produkten. Der schnellste lüfterlose Mini-PC auf der Erde an diesem Tag. Triple-display +4K resolution.

Sehr schnelle Durchsatz eignet sich für Workstations, Server-Appliance, Multimedia-und Digital Signage-Lösungen.


Flexible OS und Storage Optionen sind verfügbar von normalen 2,5-Zoll-SATA-Festplatte oder schnellen
SSD-Speicher. Volle Windows 7 und 8 und mehrere
Linux-Unterstützung.
2 verfügbaren SO-DIMM 1600Mhz Steckplätze für RAM mit bis zu 16GB.
Standard 2x 1Gbit/s LAN, 2xUSB 3.0 port, 6x USB2.0 port, HDMI und Displayport. WIFI (DUAL ANTENNA).
UPDATE: august 1, 2014 - nun verfügbar